Site map:
Home page
Presentations
Events
Freedom Manifesto
Contact us
Freedom Links
Banned Books
Sponsor:
Supporters:
Calgary Public
Library
Writers Guild
of Alberta
Calgary Catholic
School District
Calgary Board
of Education
Alberta Theatre
Projects
Owl's Nest Books

Freedom to Read Week
February 20 - March 26, 2011

Freedom to Read Week is a national initiative of the Book and Periodical Council.
Since 1994, Calgary has been a leader in recognizing and celebrating Freedom to Read Week in Canada. Each year, Calgary readers, writers, librarians, teachers, publishers, and booksellers have held events to celebrate freedom to read. Freedom to read is essential in a democracy, and must be defended. Activities are encouraged and co-ordinated by a local, ad hoc committee, made up of representatives from the Calgary Public Library, local businesses, school boards, theatre companies, writers and interested individuals.
The committee meets on an irregular basis with the stated aim of being a clearing house of information regarding activities during Freedom To Read Week and selects the annual winner of the Calgary Freedom of Expression Award. We also take an active role in other literary events in Calgary through the year.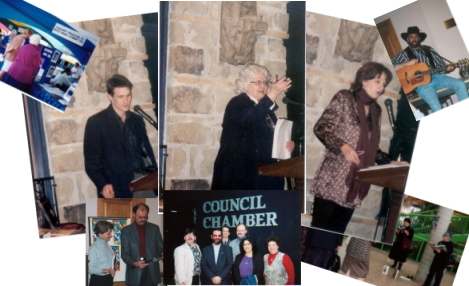 Interested in joining the committee? Please let us know.

This website is not an academic reference. Please check the Freedom to Read links for more information.